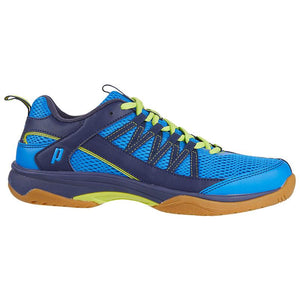 The Prince Vortex shoe is a new addition to the Prince range for 2019. It has a low cut design and is a fantastic, lightweight performance shoe.
The shoe has a toe drag area for more reinforcement for durability, and comes with a mesh upper for breathability and comfort.
The fit is similar to the bestselling Prince NFS II shoes, although the mesh upper makes it a slightly softer shoe straight from the box. Ideal for anyone looking for a wider fitting shoe.